Best Deal in the marketplace for a rackmount LCD Drawer with integrated 8-port KVM switch.
Raloy, a leading manufacturer of modular-designed rack consoles, announced today its limited time manufacturing special – with a selling price of $950 for the Raloy rack console (model RW119-S801) with 19″ Widescreen Samsung LCD and integrated 8-port single user KVM switch.
"While other rack console manufacturers are increasing their prices due to higher manufacturing costs, our special offer could not have come at a better time," says Tricia Ang, Marketing Director for Raloy. "Our sales volume has allowed us to position the Raloy RW119-S801, our top-selling unit, as the most competitively priced rackmount LCD drawer with 8 port KVM in the marketplace."
Raloy's revolutionary state-of-the-art modular design enables a multitude of options with additional customization for seamless integration of your choice of LCD, KVM, keyboard and mouse options.
The Raloy RW119-S801 rack console with 8-port single user KVM switch features: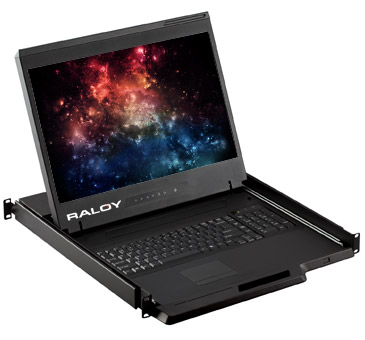 Samsung Grade A industrial LCD panels in 1U keyboard drawer
Widescreen 19″ LCD in high resolution 1440 x 900
Single user 8-port USB Basic DB-15 KVM
Combo interface either PS/2 or USB input to the LCD drawer
SUN SOLARIS server compatibility
Modular design allows for cost-effective upgrades to build-as-you-grow
This unit is a member of the Raloy Widescreen Series rack console, which also provides a full range of KVM options including CAT5 and Matrix IP solutions allowing multi-user access from different locations.
Raloy currently manufactures both The Widescreen as well as The Heavy Duty series Rackmount LCD Drawer. Both series can be purchased from the following solution providers: 42U.com, KVM-Switches-Online.com and Server-Rack-Online.com.
---
About Raloy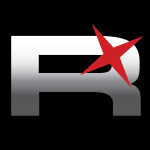 Raloy's product lines, the Widescreen Series rack console and The Heavy Duty Series Rackmount LCD Drawer, offer state-of-the-art LCD rack consoles at affordable prices. Most notably, the Raloy Widescreen Series is one of the first rackmount LCD drawer products to provide integrated Matrix IP KVM solutions. Raloy is committed to meeting and exceeding our customers' expectations in quality, value, and innovation.